[Book Chapter] Politics of Royal Authority's Myth and Religiousness of Ruling Discourse (2018.08)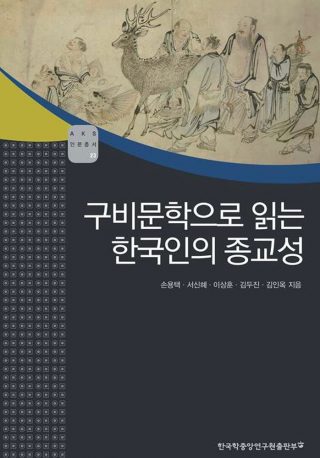 Author: Doo-Jin Kim
Title: The Religious Characteristics of Koreans Read in Oral Literature
Publisher: The Academy of Korean Studies Press
Published: August 2018
Abstract: This study focuses on 'religious mind' as a central axis of Korean culture and seeks to interpret the literature in the "The Comprehensive Collection of Korean Folklore Literature(Revised and Enlarged)" through an interdisciplinary approach from humanities to social sciences. Analysis and methodology of religious philosophy, human geography, Korean literature, social psychology, and political sociology were used. In the political-sociological analysis, it emphasizes that there is 'interpenetration' or 'interrelationship' between the contents of the folk tales and the "Yongbieocheonga". The political myth of the founding of Choseon Dynasty is a reflection of conflict and confrontation structure, but as a "control ideology," it is believed that it has resulted in the net functional results of political communication. This study will trigger a new cognitive shift from the view that the formation of folktales is merely interpreted as spontaneous oral transmission by the grassroots.