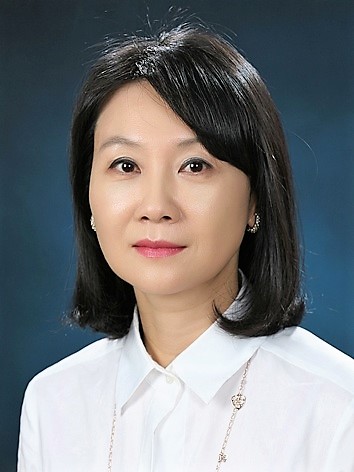 With the COVID-19 global pandemic, isolationism in each nation is growing. Geopolitical competition, protectionism, populism, and nationalism, which had already prevailed in the global village before the pandemic, took on a more pronounced pattern. Moreover, the fierce competition for hegemony between the U.S. and China has pressured each nation to make strategic choices. On the other hand, the digital era of 'untact' online has come to the forefront with the pandemic, which broke out amidst the unprecedented development of big data, robots, and artificial intelligence brought upon by the 4th Industrial Revolution. Our increasing reliance on digital platforms, however, has intensified information inequality. In addition, international cooperation mechanisms are not working properly, despite the transnational problems—military tension, health crisis, economic crisis, and environmental crisis—caused by endemic global problems—nuclear threat, climate change, poverty and inequality, disease and repression.
As seen in the COVID outbreak, we are living in an era of hyper-connectivity with high risk. Interdependence and shared responsibility among nations have become essential to overcoming global threats that cannot be resolved without collective efforts. In particular, the lack of leadership in the United States and distrust of an alternative international order promoted by China appears to be a golden opportunity for Korea that seeks to become an "advanced middle power" based on a new diplomatic agenda and development strategy. Armed with accurate realistic analysis, expert knowledge, global mind and humanitarianism, and adhering to the principles of peace and prosperity, justice, human rights, international law, and free trade, there is a need for a vision, discourse, and leadership to drive cooperation between countries.
Korea University's Peace & Democracy Institute (PDI) was established in March 1988 under the name Peace Institute. The aim was to strengthen research capacity in the field of social sciences and to contribute to the establishment of a political order that promotes peace, prosperity, and justice on the Korean Peninsula and East Asia. In 2010, the name was changed to the current PDI, adding research agendas and expanding the scope of research beyond the Korean Peninsula and East Asia to global relations. For the past 30 years, full-time professors, research professors, and researchers from Korea University's Department of Political Science and International Relations have been leading the PDI's social science theories and planning and promoting academic exchange activities. They have accumulated academic research achievements on the development of Korean political science, the settlement of peace on the Korean Peninsula, and various issues in Northeast Asia and the global village. In particular, by encouraging the participation of new scholars, graduate students, and undergraduate students, we continue to emerge as best research institute in Korea based on the synergy effect of research, exchange, and education.
Reflecting on the path that the Institute for Peace and Democracy has taken so far, as a vision for future development, PDI aims to become Korea's best research institute that studies the core themes of social science and international relations called 'Peace and Democracy.' Furthermore, it intends to become an East Asian hub for a global academic research network that studies conflict and peace, democracy and authoritarianism, international political economy, and national leadership. To this end, PDI will pursue globalization of research and academic activities and aim to become a mecca for case studies and big data research for problem-based and interdisciplinary research. In addition, we will build an online platform through which anyone, anywhere in the world, can access with "one click".
With the creative mind and spirit of challenge of all PDI members, we will create visions, develop discourses, exercise leadership, and take a big step toward a "new leap forward." We ask for your continued interest and support from researchers and students who long for peace and democracy on the Korean Peninsula, East Asia, and the world.
Shin-wha Lee
Director, Peace & Democracy Institute